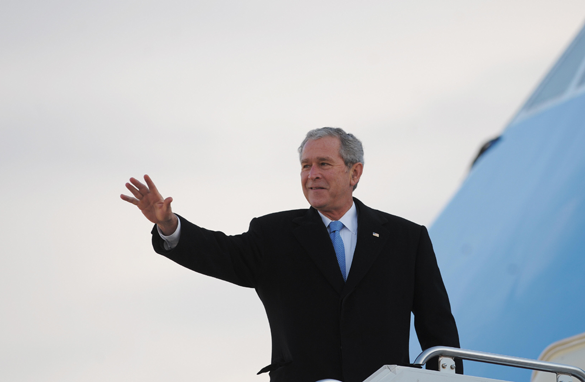 President Bush says he wants to be remembered as a president who stuck to his values. (GETTY IMAGES)
(CNN) – President Bush told an interviewer that his presidency may have helped Barack Obama win the White House.
"I think it was a repudiation of Republicans," he told Charlie Gibson of ABC News, according to a transcript released by the network Monday. "And I'm sure some people voted for Barack Obama because of me. I think most people voted for Barack Obama because they decided they wanted him to be in their living room for the next four years explaining policy."
Earlier: Bush reflects on legacy

As Obama — who made opposition to the war a centerpiece of his presidential run — continued to assemble his national security team, Bush would not say whether or not he would still have pushed for war with Iraq if he had known there were no weapon of mass destruction in that country.