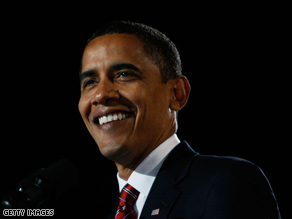 Several hundred Americans will get a birds-eye view of the inauguration, for free.
As Washington gears up for January's presidential inauguration, tickets to the evening's festivities are going for hundreds of dollars, and the city's remaining hotel rooms are edging into four-figure territory. Even basements and couches miles from the National Mall are going for a premium on Craigslist.
But one of the splashiest inauguration packages out there - including high-end hotel rooms and luxury suites, food and drink, a (heated) viewing spot right above the parade route, even gowns and tuxedos to wear to celebratory balls, and a beautician to help you get ready for it - is going for the most eye-popping price of all: absolutely nothing.
Virginia businessman Earl Stafford has spent $1 million to give hundreds of poverty-stricken and terminally ill Americans, along with wounded men and women in uniform, an inauguration experience that would ordinarily run each of them thousands of dollars or more.
The 60-year-old black businessman and son of a Baptist minister - who said his effort was rooted in his faith and good fortune — told the Washington Post he is ready to spend another $600,000 on meals and private balls in the Marriott hotel two blocks from the White House where he rented a bloc of inauguration week rooms just hours after the election.