President-elect Barack Obama will meet next week with his economic team to discuss the economic stimulus package they are developing, a transition aide for the incoming administration confirmed to CNN on Saturday.
The aide said the team also met with Obama in Chicago on Thursday, the same day the president-elect picked former Senate Majority Leader Tom Daschle for two important roles — secretary of Health and Human Services and director of the White House Office of Health Reform.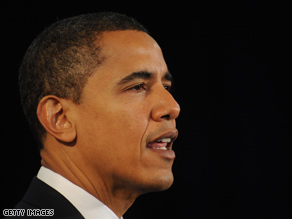 The economic stimulus plan in the works by President-elect Obama's team could cost $500-$700 billion over two years.
The Obama team isn't putting a price tag on its economic stimulus plan, which Democratic leaders want to have ready for the new president to sign either on or very soon after Inauguration Day.
Currently, the initial package is expected to cost somewhere between $500 billion and $700 billion over two years.