The Supreme Court has dismissed a second emergency appeal questioning Barack Obama's eligibility to be president because he had dual British-American citizenship at birth.
The justices without comment on Monday refused to intervene in the November 4 presidential election, dismissing the claims of Cort Wrotnowski, a resident of Greenwich, Connecticut.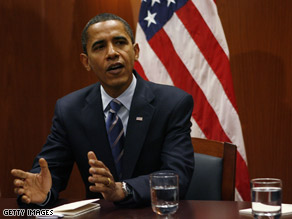 The U.S. Supreme Court rejected a second appeal Monday challenging President-elect Barack Obama's U.S. citizenship.
In his appeal, Wrotnowski claimed that because Obama's father was a Kenyan-born British subject, the president-elect does meet the Constitution's requirement that the president be a "natural born citizen" of the United States. Obama was born in Hawaii in 1961. His mother was a U.S. citizen, born in the United States.
Many legal analysts questioned Wrotnowski's argument.