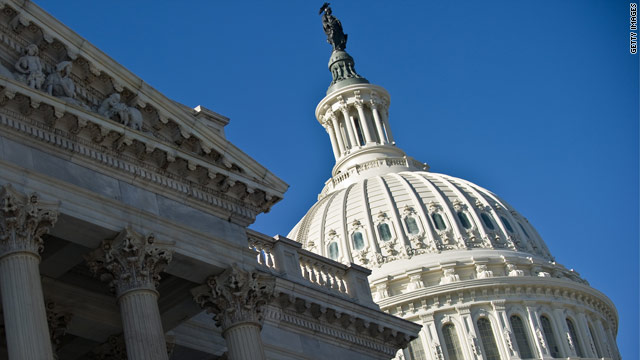 According to a CNN/Opinion Research Corporation survey
released Tuesday, the Democrats have a four-point margin over the Republicans in the battle for control of Congress. The poll indicates that 50 percent registered voters say if the election for Congress was held today, they would vote for the Democrat in their district, with 46 percent saying they would cast a ballot for the Republican in their district. The Democrats' four-point margin is within the poll's sampling error.
The GOP won 63 seats in last year's midterm elections, taking back control of the House for the first time in four years. CNN's last poll conducted before the midterms indicated the Republicans had a six-point advantage over the Democrats.
GOP victories in 2010 were due to some major historical shifts. More women voted for Republican candidates than Democratic candidates in 2010 for the first time since exit polling began in the early 1970s. Voters who never attended college - generally considered to be the bulk of the blue-collar vote - voted Republican in House races for the first time since 1994. And 56 percent of independents voted Republican in 2010, the highest that figure has ever been in exit polls.
From: http://politicalticker.blogs.cnn.com/2011/05/10/cnn-poll-democrats-up-50-46-percent-in-battle-for-house/