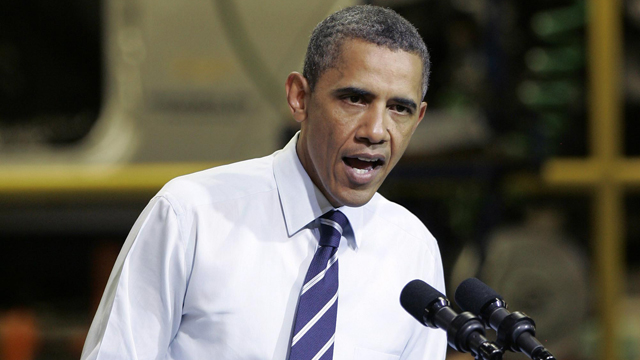 (CNN) – President Barack Obama's overall approval rating has dropped below 50 percent as a growing number of Americans worry that the U.S. is likely to slip into another Great Depression within the next 12 months, according to a new national poll.
Forty-eight percent of people questioned say they approve of how Barack Obama is handling his duties in the White House, down six points from late May. An equal 48 percent say they disapprove of how Obama's performing, up three points from late last month.
Read the full results (pdf).
According to the survey Obama's strength remains his personal appeal: Three-quarters of all Americans say they approve of him personally, including a plurality of Republicans. But positive views of the president's personality may be trumped by economic jitters.
"The poll reminded respondents that during the Depression in the 1930s, roughly one in four workers were unemployed, banks failed, and millions of Americans were homeless or unable to feed their families," says Holland. "And even with that reminder, nearly half said that another depression was likely in the next 12 months. That's not just economic pessimism - that's economic fatalism."
From:
http://politicalticker.blogs.cnn.com/2011/06/08/cnn-poll-obama-approval-rating-drops-as-fears-of-depression-rise/