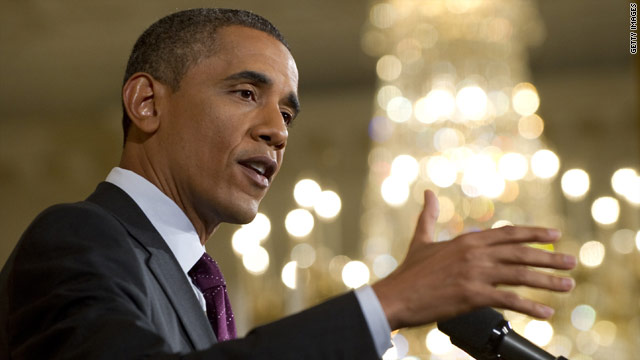 resident Barack Obama called on lawmakers Wednesday to overcome the "selfish" norms of politics and "do their job" in order to strike a deal on raising the federal government's current $14.3 trillion debt ceiling by the start of August.
The president blasted congressional Republicans for refusing to consider raising taxes on the wealthiest Americans as part of any deal. Congress needs to be willing to "take on their sacred cows and do tough things" while moving away from "maximalist positions," he said.
He said Congress should cancel upcoming summer vacations if a deal isn't struck by the end of the week.
"I want everybody to understand that this is a jobs issue. This is not an abstraction," he said. "If the United States government, for the first time, cannot pay its bills -- if it defaults -- then the consequences for the U.S. economy will be significant and unpredictable. And that is not a good thing."