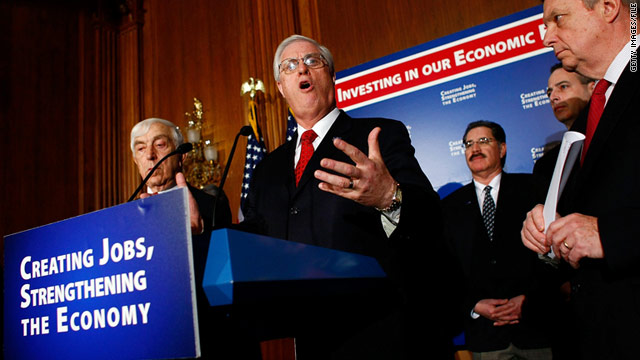 A year earlier than usual, the nation's largest teachers union on Monday endorsed President Barack Obama for re-election in 2012.
Obama "shares our vision for a stronger America," NEA President Dennis Van Roekel said in a statement issued by the group. "He has never wavered from talking about the importance of education or his dedication to a vibrant middle class."
The National Education Association statement said the organization usually waits until the summer of an election year to endorse a candidate. This year, it did so earlier than normal "in order to provide early and strong support to help ensure the election of a candidate who is on the side of students and working families."
Vice President Joe Biden addressed the meeting on Sunday and pledged continued support for public education.
Biden cited anti-union efforts by Republican governors in Wisconsin and other states who blamed benefits for school teachers as a cause of their budget deficits.
"We should working with you, not against you," Biden said to applause. "We should be listening to you, not lecturing to you. We should be embracing you, not pushing you aside. You are not the problem."
From
http://www.cnn.com/2011/POLITICS/07/04/obama.teachers/