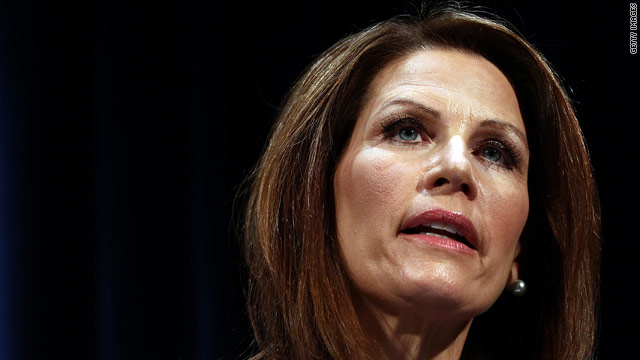 Bachmann: am I a man or a woman? I don't know, you tell me!
This is Michele Bachmann's latest attempt to climb back up the poll numbers. "If we want to change this country up…I'm your man," Bachmann said in Webster City, Iowa, on Wednesday. "When people think of the president, they think of who is that individual. And I'm willing to 'man up,' so to speak, for the job and do what needs to be done… I'm a very strong woman."
On Tuesday, Bachmann announced the release of a hard-hitting Web ad, specifically for Iowa, which strikes at her GOP opponents. Among other things: the
video
uses old clips of former Massachusetts Gov. Mitt Romney defending abortion rights, reminds viewers that Texas Gov. Rick Perry supports in-state tuition rates for children of illegal immigrants, shows former House Speaker Newt Gingrich and Nancy Pelosi together for a "global warming campaign," and swipes at Ron Paul and Herman Cain on foreign policy.